/
Shop now, pay later with Klarna
Free & Fast delivery all over the world
Order before 23:00 = processed the same day
The offer ends on Wednesday, 06.12.2023
Free & Fast delivery all over the world
We offer 14 days money back guarantee
UPDATE due to high demand Natural Eucalyptus Leaves Dried Flower Decorations, Current stock is very limited!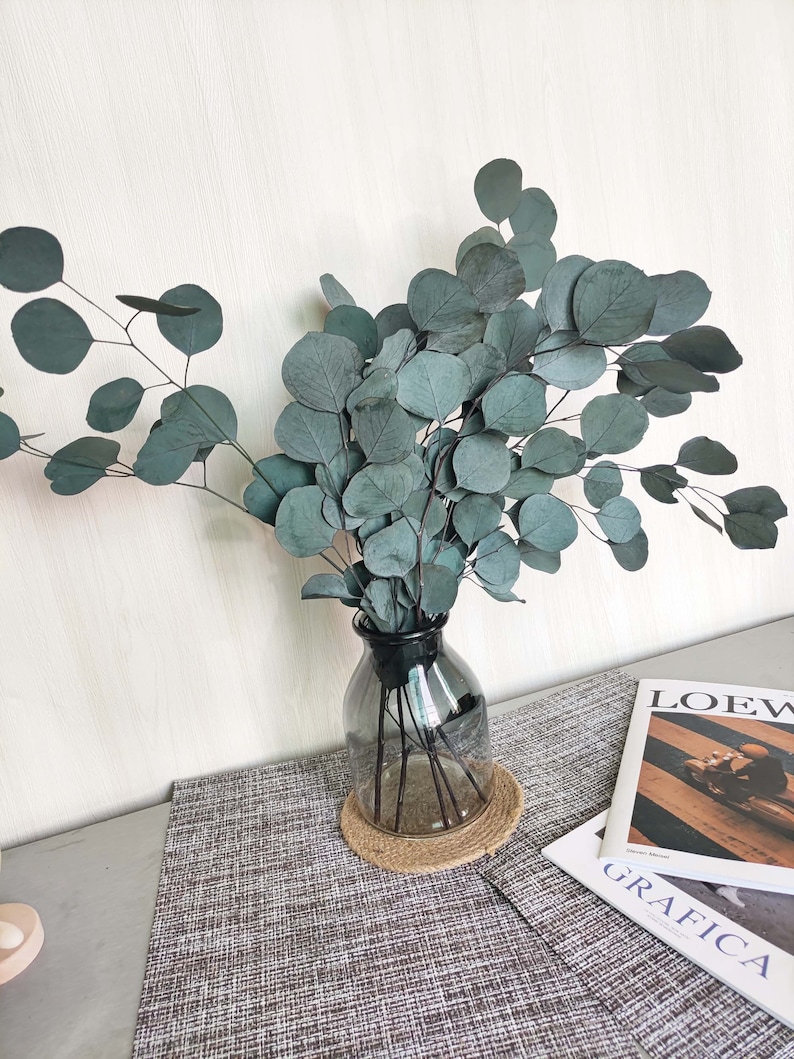 Natural Preserved Eucalyptus Leaves Bouquet
Naturally grown silver dollar eucalyptus, after dyeing and drying, is not easy to wither, and can be stored in a dry environment for at least one year.

Suitable for making bouquets for taking wedding photos, filling vases, decorating backgrounds, etc.